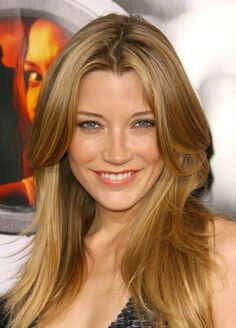 Sarah Christine Roemer is an American model and actress. She is best known playing Ashley Carson in Disturbia, Madison in Asylum, Carly in Fired Up! and Leila Buchanan in the television series The Event. She plays Lacey in The Grudge 2. She plays Anna Truscott in Train of Death. She plays Katie in Wrong Turn 5: Detour. She plays Julia in Shark Night 2. She plays Heather in Lake Dead 2. She plays Missy Egan in I Know What You Did Last Summer remake. She plays Kristen Castle in Invasion. She plays Tristyn in Sorority Row 11. She plays Jessica Sanders in Escape from the Dead 2.
Ad blocker interference detected!
Wikia is a free-to-use site that makes money from advertising. We have a modified experience for viewers using ad blockers

Wikia is not accessible if you've made further modifications. Remove the custom ad blocker rule(s) and the page will load as expected.