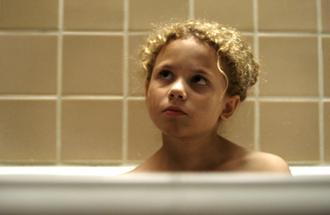 Rosie Brooks is the daughter of Leon and Chloe Brooks and the sister of Katie Brooks. In Scream: Resurrected in New York,
Frank Nightingale
,
Sidney Prescott
and
Hayley McDonald
know Rosie and Katie was kidnapped by
Lauren Malloy
,
Trixie Sango
,
Mimi Mone
,
Jill Roberts
,
Billy Loomis
and
Roman Bridger
. They told Leon and Chloe, Rosie and Katie was kidnapped.
Ad blocker interference detected!
Wikia is a free-to-use site that makes money from advertising. We have a modified experience for viewers using ad blockers

Wikia is not accessible if you've made further modifications. Remove the custom ad blocker rule(s) and the page will load as expected.