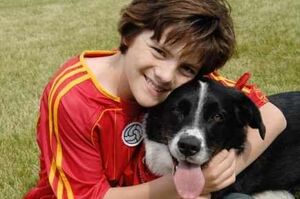 Matthew Knight is a Canadian actor. He is known for his portrayal of Ethan Morgan in My Babysitter's a Vampire. He plays
Ethan Carsia
and Roy Popper in Scream film series and plays Dick Simmons, Layla's cousin, in I'll Always Know What You Did Last Summer and plays Ethan in Sorority Row film series.
Ad blocker interference detected!
Wikia is a free-to-use site that makes money from advertising. We have a modified experience for viewers using ad blockers

Wikia is not accessible if you've made further modifications. Remove the custom ad blocker rule(s) and the page will load as expected.