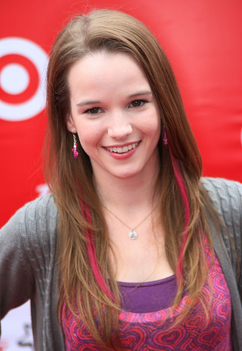 Stephanie Kay Panabaker (born May 2, 1990) is an American film and television actress who voiced Marnie the Hedgehog in the Sonic the Hedgehog series. She plays Sophie Brooks, the sister of Elisa Brooks (Danielle Panabaker) in Final Destination 12, Vicky in I Will Never Forget What You Did Last Summer, Ginger Fitzgerald in Ginger Snaps, Rachel Nightingale, Nicole Robinson in Scream film series and she also plays Rowan Nightingale in Halloween: 8 Years Later.
Ad blocker interference detected!
Wikia is a free-to-use site that makes money from advertising. We have a modified experience for viewers using ad blockers

Wikia is not accessible if you've made further modifications. Remove the custom ad blocker rule(s) and the page will load as expected.