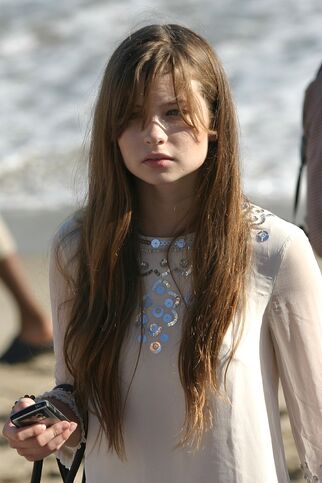 Hannah Roberts is Kate and Eric's daughter, Jill, Melinda, and Belinda's baby sister and Sidney Prescott and Emily Prescott's cousin. She was kidnapped by Lauren Malloy, Hayley McDonald's evil twin sister.
I am not next, I AM NOT FUCKING NEXT - Scream: Hannah's Fate
Somebody, help me, My name is Hannah Roberts, this fucking killer try kill me. - Scream: Hannah's Fate
Let go of me! - to Lauren Malloy in Scream: Hannah's Fate
Ad blocker interference detected!
Wikia is a free-to-use site that makes money from advertising. We have a modified experience for viewers using ad blockers

Wikia is not accessible if you've made further modifications. Remove the custom ad blocker rule(s) and the page will load as expected.