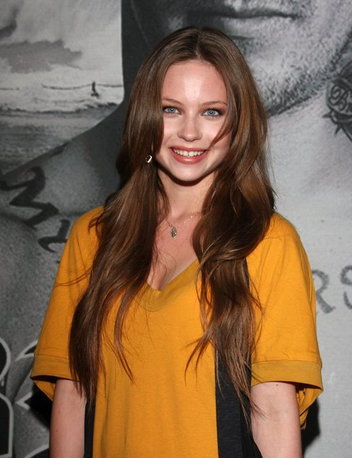 Daveigh Elizabeth Chase (born Daveigh Elizabeth Chase-Schwallier; July 24, 1990) is an American actress, singer, and voice over artist, she is best known for playing Rhonda Volmer in the HBO series Big Love and voiced Kristen Coleman in the upcoming movie, The Sea of Wildness. She plays Amber in Freddy's Nightmare 4, she plays Rachel Bates in Psycho: A Revenge, she plays Sadie in Sorority Row 7, she plays Hannah Roberts in Scream film series, she plays Claire Flynn in the remake of Santa Claus is Coming to Kill and she plays Darcy Robertson, the daughter of Eve (Natasha Henstridge) and the niece of Jacob Robertson (Donnie Wahlberg) in Species: Resurrection.
Ad blocker interference detected!
Wikia is a free-to-use site that makes money from advertising. We have a modified experience for viewers using ad blockers

Wikia is not accessible if you've made further modifications. Remove the custom ad blocker rule(s) and the page will load as expected.