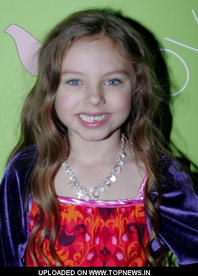 Caitlin Carmicheal (born July 2, 2004) is an American child actress known for her roles as Rhonda Prescott, the daughter of Lauren Prescott (Danielle Panabaker) in Halloween film series, Hayley Mitchell and Katie Brooks in Scream film series. In 2014, she plays Natalia Robinson in The Hitchhiker. In 2017, she plays Charlene MaClay in Willow and Xander.
Ad blocker interference detected!
Wikia is a free-to-use site that makes money from advertising. We have a modified experience for viewers using ad blockers

Wikia is not accessible if you've made further modifications. Remove the custom ad blocker rule(s) and the page will load as expected.