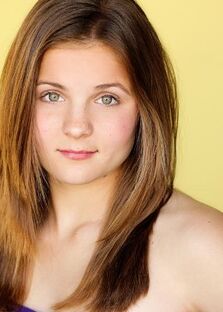 Brianna Albertson (Fake Name: Sierra Lockette) is a film maker, tennis player, a Stab fan, and the former Ghostface killer. She is the daughter of Lucas Albertson and Hannah Albertson. She is also the twin sister of Dana Albertson. She has an older brother name Tim Albertson. Her best friend is Missy Gibson and Hayley McDonald (Childhood's best friend), She is friends with Ethan Carsia. She's also a Cotten Weary fan. She formed a team called Team Albertson in Scream: TNG 8. She's also friends with Lisa Hills. She also has a cousin name Andrea Albertson. She's also the half sister of Lucy Hoffin. She was killed by Sidney Prescott, but somehow survived and helps Sidney and her friends stop Ghostface.
Ad blocker interference detected!
Wikia is a free-to-use site that makes money from advertising. We have a modified experience for viewers using ad blockers

Wikia is not accessible if you've made further modifications. Remove the custom ad blocker rule(s) and the page will load as expected.